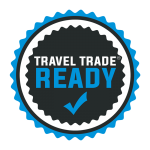 We are sorry, but you are not yet Travel Trade Ready
The videos below have been made by tour operators and tourism experts to help explain the key elements that they require; and may help you understand some of the elements that you are perhaps struggling with currently.
Please do get in touch with us if you have any questions and we will provide more explanation and support as necessary. You will be able to run the audit analysis again as soon as you are ready but will need to log in using your username and password. You can retake the audit of your choice once more for free.
Please be aware of clicking on any external links following these help videos. We cannot take any responsibility for their content
Working With The Travel Trade - An Overview
Working With Group Organisers
Becoming a Sustainable Tourism Business
Trade Pricing and Commission
Top Tips For Food & Drink Providers